Powder Stick Production Machine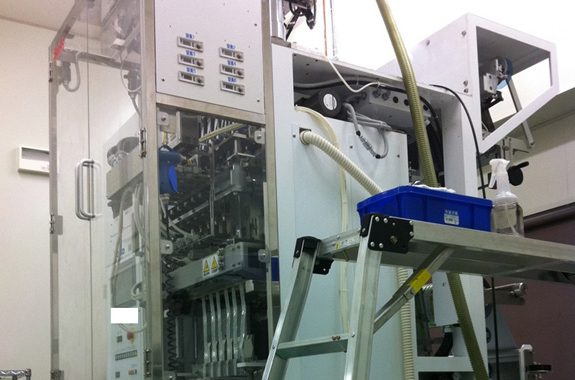 The stick pack manufacture machine with powerful 6 inner processing units to produce 6 stick packs with the best quality.
It can be used to produce powdered tea and other fine powder-type of raw materials with a fineness close to that of matcha.
Unlike instant ingredients (instant tea, instant coffee), the fine powder stick is made by grinding raw materials (such as tea leaves, coffee beans) as they are, so the fineness and fluidity process is relatively difficult than the instant type.
Furthermore, the instant powder stick machine cannot process fine powder of above 20 microns.
For this reason, at Shizupack company, we introduced a machine dedicated to processing powdered tea.7
Not only to fill the powdered tea but also fine particle coffee and health tea-related ingredients filling could be possible.
To ensure the safe in terms of quality maintenance, the residue oxygen rate is suppressed to less than 3%.
We had acquired the HACCP (Hazard Analysis Critical Control Point) and organic JAS certification, which is certified by Shizuoka Prefecture.
Please contact us for more information about filling test.