[To Businesses Producing Cosmetic Products] Cosmetic Powder Filling Process
Compared to liquid or solid form ingredients, the powder is more difficult for the filling process, therefore advanced technologies are required.
Our company can handle the powder filling process (normal powder to finely crushed powder).
Please feel free to contact us if your business is producing cosmetic products such as foundation or eye shadowing.
■Corresponding Contents (main productions)
※Acquired cosmetic manufacturing license
●Three-side heat seal type 

●Back-pasted heat seal type

●Nitrogen Filling
●Lot Printing
●Support package bagging or cosmetic boxing process after producing separately
◆◇ Translation ◇◆
We can translate languages such as "Vietnamese", "Chinese" and "English".
Regarding quality, please see each language by switching languages on our site (top and right of the page).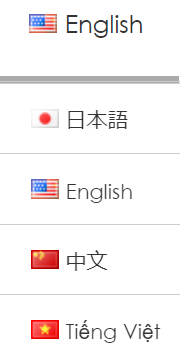 Related Products
From powder to finely crushed powder, we offer a wide range of ingredients filling processes. We will respond to your request according to the properties of the cosmetic ingredients, production quantity, container shape, etc.

Obtained a cosmetics manufacturing license.